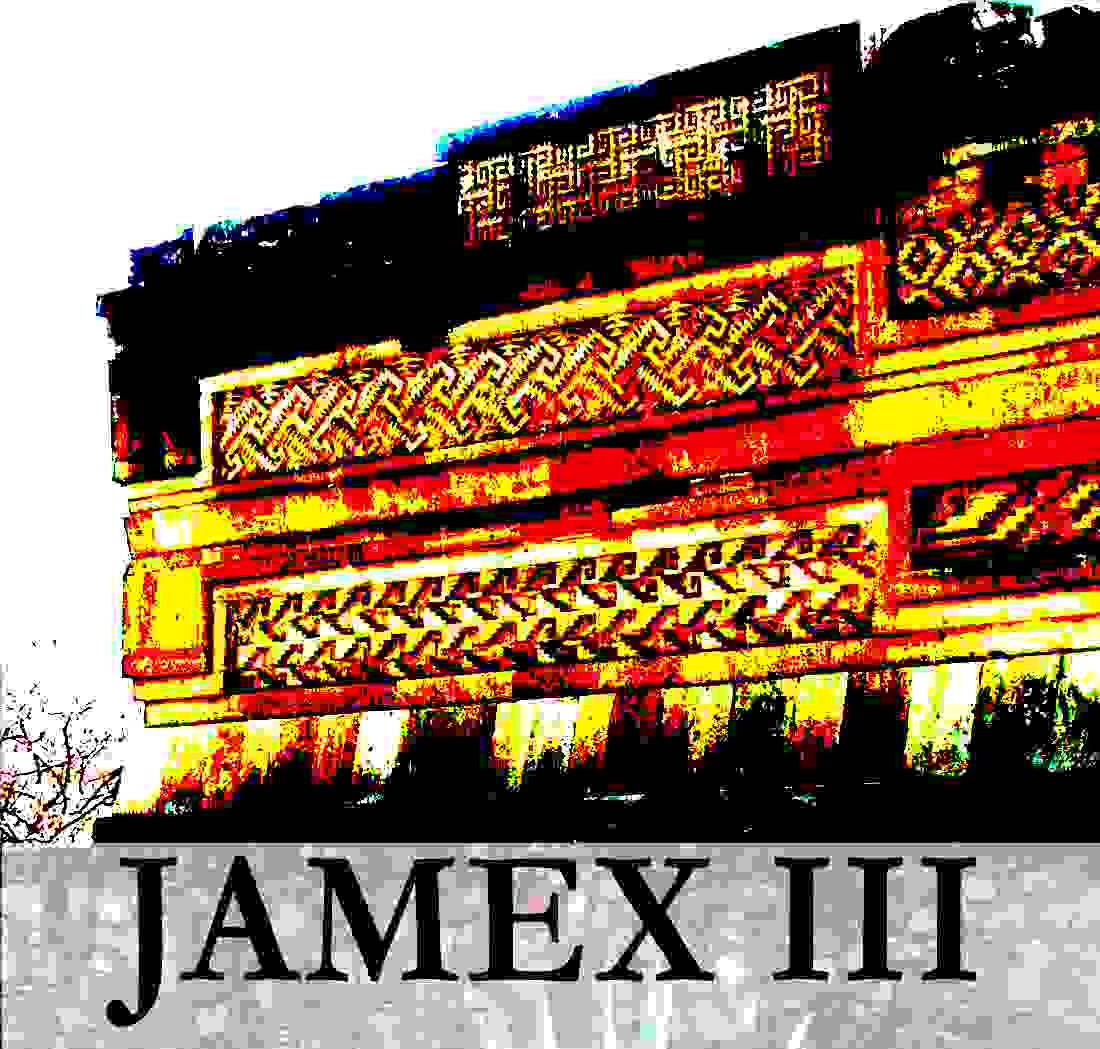 December 6 -10, 2004
Oaxaca, México.
1st Announcement
The purpose of this international meeting is to gather topologists from around the world. All areas of topology will be covered. This is the third of a series of meetings organized by Japanese and Mexican topologists. The first one took place in Morelia, Mexico, in July 1999, and the second one in Matsue, Japan, in June 2002.
The conference will consist of several invited plenary lectures, plus talks in parallel sessions.


Conference Place: The talks will take place at the Centro Cultural Santo Domingo and the Facultad de Ciencias de la Universidad Autónoma Benito Juárez de Oaxaca. Both places are located in downtown Oaxaca and are about 5 minutes walking distance from each other.



Call for papers: Participants are encouraged to present twenty-minute talks (the official language is English). Contributed papers will be scheduled in parallel sessions. If you wish to present a talk please register to the Conference and submit an abstract in the web pages.

Your abstract can also be submitted by e-mail; to do this please send a message to (jamex@matmor.unam.mx), including your name, address, affiliation, position (Professor/Student/other) and the abstract and title of your paper in some flavour of TeX. The deadline for submission of abstracts is September 30, 2004.




Registration: If you plan to participate or simply to attend the Conference, we would appreciate that you register in this web page. It can also be done by e-mail; to do this please send a message to (jamex@matmor.unam.mx), including your name, address, affiliation, position (Professor/Student/other), and please indicate if you plan to present a paper.


Proceedings: The proceedings of the III-Jamex will be published in a special issue of Topology and its Applications. The articles to be submitted shall be refereed and evaluated in accordance with the usual high standards of the Journal. Information about submission and guidelines will be available at the Conference.


Conference Fee: The conference fee is $60 (US dollars). This will be paid in cash at the registration. The fee covers registration, welcome reception, conference materials, coffee-break and refreshments. Students are exempt from the registration fee.


Free Airport Transportation: On Sunday December 5, the organizers will be providing free transportation from Oaxaca International Airport to the conference hotel. If you want this service, please let us know your arrival time and flight number by fax or e-mail.


Accomodation: The official Hotel of the Conference is the Hotel Mision de los Angeles, which is situated in downtown Oaxaca, and at a walking distance from the Conference Place. We have reserved a number of rooms for the conference participants. The cost of a double room will be around $650.00 mexican pesos per night (plus taxes). You can consult hotel web page.

For information about reservations please write to jamex@matmor.unam.mx.


Conference Party: On Friday night, there will be a party which will include dinner, drinks, dancing, and...


Sightseeing: Pending sufficient interest, the organizers will set up a sightseeing tour to the Archaeological Site of Monte Alban on the afternoon of Wednesday 8th, returning to Oaxaca in the night. There will be a special fee which covers transportation and English speaking tourist guides. The complete information will be available at the registration desk.


Weather: It is usually warm during daylight but it may be cool in evenings.


Exchange Rate: The current rate is around $11 Mexican pesos for $1 USD.


Financial aid: Latin-American professors and students may apply for financial aid to UMALCA at the following e-address:
http://umalca.usach.cl
This organization can provide transportation to the participants.


Contact: Please address all the correspondence regarding the conference to

jamex@matmor.unam.mx,

or by regular mail or telephone/fax to


III JAMEX
Instituto de Matemáticas
UNAM, Campus Morelia
A. P. 61-3
C. P. 58089
Morelia, Michoacán
México
PHONE: ++52 443-322 27 98
FAX: ++52 443 322 27 32

"The sessions of Continuum Theory and Set-Theoretic Topology will be dedicated to Professor Adalberto García Maynez on his 64th bithday"