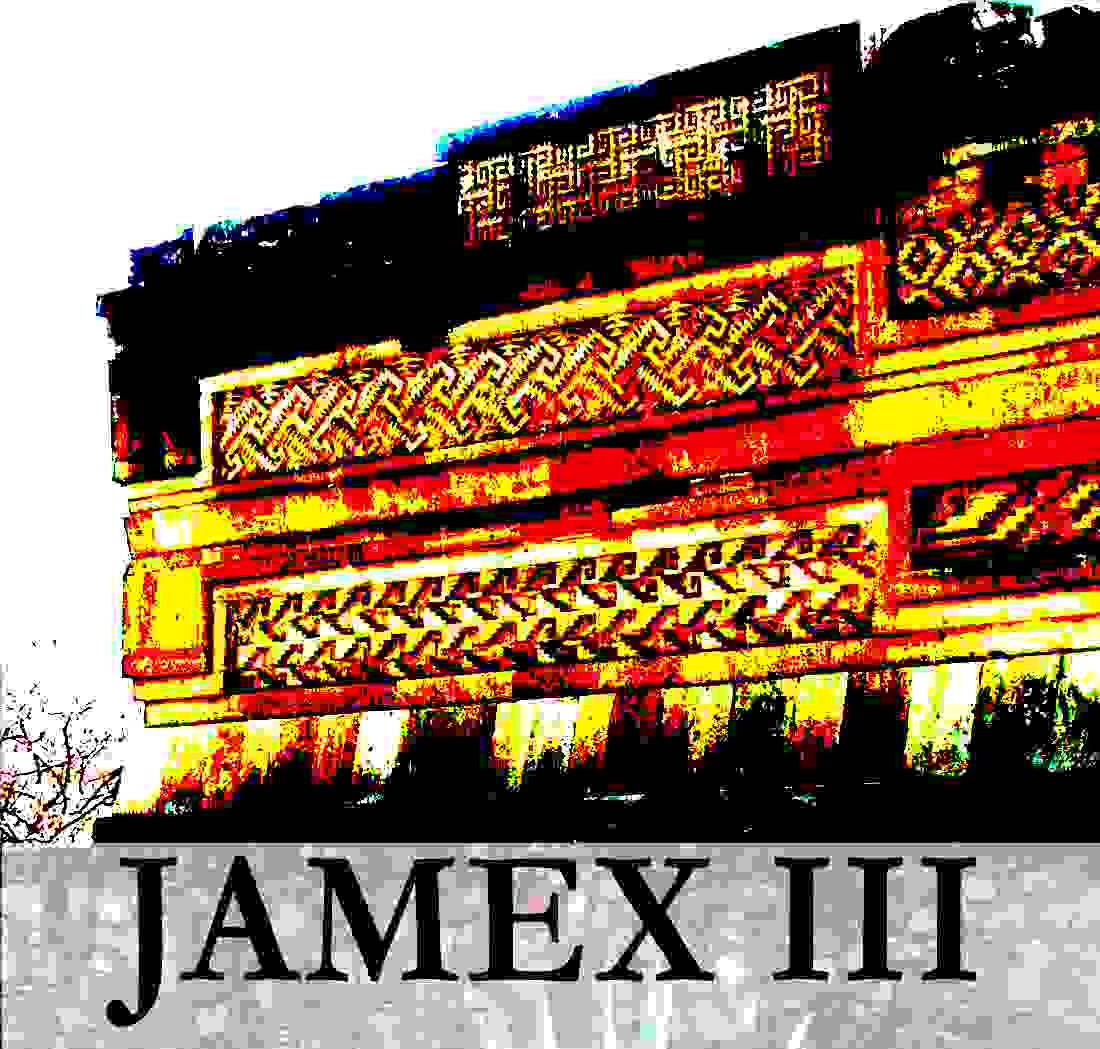 December 6 -10, 2004
Oaxaca, México.
The opening ceremony will be on Monday 6th, at 9:00 am at room Guelaguetza in Hotel Misión de los Ángeles


Conference Fee
The conference fee is $ 60 (sixty US dollars). This will be paid in cash at the registration. The fee covers registration, welcome reception, conference materials, coffee-break and refreshments. Students are exempt from the registration fee. There is no registration fee for acccompaniers.


Conference Office
This is located in the Facultad de Ciencias. The conference office will be open from 9:00 to 13:00 and from 15:30 to 18:00 hrs. every day (except Wednesday afternoon).


Registration
There will be a Registration desk at room Guelaguetza in the Hotel Misión de los Ángeles, on Sunday 5th, from 17:00 to 20:00 hrs. Registration will continue on Monday 6th, at the conference office.
Conference schedule
Algebraic Topology
*
Monday
Tuesday
Wednesday
Thursday
Friday
Plenary
A. Dranishnikov
R. Cauty
M.G. Tkachenko
K. Yamazaki
A. Illanes
Talks
J. Brendle
J. Gonzalez
M. Asaoka
M. Neumann
Y. Kamiyama
.
.
.
.
.
.
12:00-12:40
-
S. Gitler
-
M. Schukin
-
13:00-15:00
Lunch
Lunch
-
Lunch
Lunch
15:00-15:40
M. Aguilar
E. Lupercio
-
F. Neumann
J.L. Cisneros
15:40-16:20
A. Kono
M. Xicotencatl
-
I. Ortiz
D. Tamaki
16:00-16:40
Coffee

Coffee

-
Coffee

Coffee

16:40-17:20
B. Apanasov
H. Hamanaka
-
A. Pedroza
-
17:20-18:00
N. Iwase
S. Tsukuda
-
-
S. Kamada
Continuum Theory
*
Monday
Tuesday
Wednesday
Thursday
Friday
Plenary
A. Dranishnikov
R. Cauty
M.G. Tkachenko
K. Yamazaki
A. Illanes
Talks
J. Brendle
J. Gonzalez
M. Asaoka
M. Neumann
Y. Kamiyama
.
.
.
.
.
.
11:20-12:10
-
-
-
S. Macias
W.J. Charatonik
12:20-12:50
-
-
-
D. Herrera
F. Macias
13:00-15:00
Lunch
Lunch
-
Lunch
Lunch
15:00-15:50
-
-
-
G. Acosta
J. Montejano
16:30-17:00
-
M. Marsh
-
C. Islas
J. Tenorio
17:00-18:00
-
F. Corona
-
-
S. Kamada
Geometric Topology
*
Monday
Tuesday
Wednesday
Thursday
Friday
Plenary
A. Dranishnikov
R. Cauty
M.G. Tkachenko
K. Yamazaki
A. Illanes
Talks
J. Brendle
J. Gonzalez
M. Asaoka
M. Neumann
Y. Kamiyama
.
.
.
.
.
.
11:20-12:00
-
L. Montejano
L. Rubin
S. Illman
C. Prieto
12:00-12:40
A. Verjovski
-
-
-
-
12:10-12:50
-
J. Dydak
S. Antonyan
J. Sanjurjo
E. Tymchatyn
12:45-13:05
E. Elfving
-
-
-
-
13:00-15:00
Lunch
Lunch
-
Lunch
Lunch
15:00-15:40
R. Daverman
T. Dobrowolski
-
M. Moron
J. Bracho
15:45-16:05
T. Arai
A. Koyama
-
T. Radul
F. William Lawvere
16:10-16:30
Coffee

Coffee

-
Coffee

Coffee

16:30-17:10
J. Keesling
F. Ruiz
-
T. Yagasaki
T Gendron
17:20-17:40
-
H. Fischer
-
F. Linton
S. Kamada
17:20-18:00
Hosaka
-
-
-
-
17:45-18:05
-
-
-
A. Bykov
-
Knot Theory
| * | Monday | Tuesday | Wednesday | Thursday | Friday |
| --- | --- | --- | --- | --- | --- |
| Plenary | A. Dranishnikov | R. Cauty | M.G. Tkachenko | K. Yamazaki | A. Illanes |
| Talks | J. Brendle | J. Gonzalez | M. Asaoka | M. Neumann | Y. Kamiyama |
| . | . | . | . | . | . |
| 11:25-11:50 | - | F. González | M. Teragaito | A. Kawauchi | M. Vázquez |
| 12:00-12:25 | M. Eudave | N. Kamada | L. Valdez | E. Ramírez | M. Jordán |
| 12:35-13:00 | K. Ichihara | E. Jasso | Y. Uchida | J. Rodríguez | G. Hinojosa |
| 13:00-15:00 | Meals | Meals | Meals | Meals | Meals |
| 15:00-15:25 | J.C. Gómez | T. Saito | Trip | D. Moskovich | M. Tamura |
| 15:35-16:00 | R. Shinjo | A. Ishii | Trip | V. Núñez | Y. Nakanisi |
| 16:00-16:40 | Coffee | Coffee | Trip | Coffee | Coffee |
| 16:40-17:05 | C. Laing | - | Trip | T. Yashiro | - |
| 17:15-17:40 | Y. Tsutsumi | J.M. García | Trip | J. Arsuaga | S. Kamada |
| 17:45-18:10 | L. Armas | - | Trip | G. Zhang | - |
Set-Theoretic Topology and Set Theory
Set-Theoretic Topology (pdf)
(TeX)